Jacqueline Fraser Acupuncture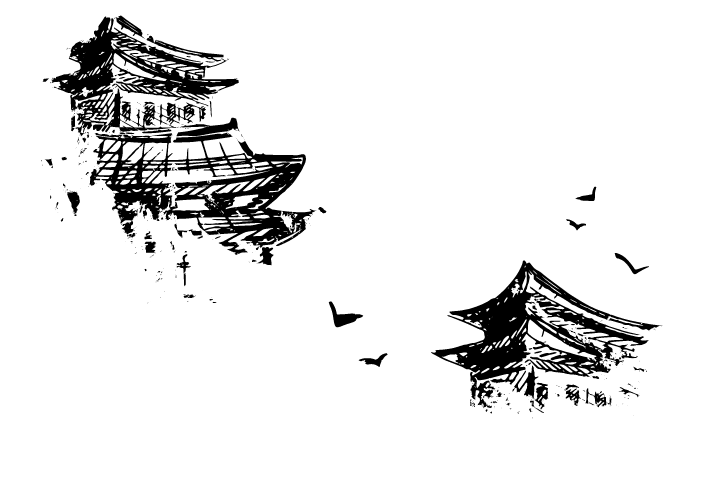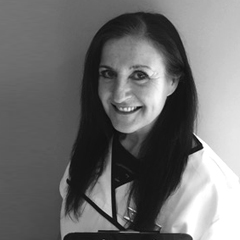 About Jacqueline
Jacqueline has been an Acupuncturist and Chinese Herbal Practitioner since 1997. She is a member of the British Acupuncture Council, which is the main governing body in the UK. Her training includes a 3 year full time Acupuncture course based on both ancient and modern theories of traditional Chinese medicine and a 2 year full time course in Chinese Herbal Medicine. Jacqueline then went to China to complete a post graduate course working with both in-patients and out-patients at the People's Hospital in Yunnan Province China.
Her experience over these years includes working alongside GP's within their surgeries, working in a drug and alcohol centre helping patients recover from their addictions and in a HIV/AIDS clinic mainly helping with the side effects of their medications.
In her practice today she specialises in hormonal problems from the start of the menarche to the menopause. Painful periods, PMT, heavy flow, hot flushes and night sweats have all been seen to be successfully treated with acupuncture. Fertility assisted programs including couples going through IVF and ICSI treatments play a very large part of her work for the last 15 years or so, helping hundreds of couples go through this sometimes stressful process. Acupuncture is probably best known in the West for treating pain. Jacqueline regularly treats bad backs, migraines and many other musculoskeletal problems including Fibromyalgia and M.S. Jacqueline will combine massage, cupping and moxibustion alongside the acupuncture to maximise the best outcome.
Her wide scope and 30 years in the health profession means she has a wealth of knowledge and experience in many fields, successfully helping her patients in the best way possible.
Jacqueline is the original founder of Keats Health Clinic which opened in the year 2000 in Enfield Town. This is a multidisciplinary clinic offering many physical and psychological therapies, she still remains one of its directors.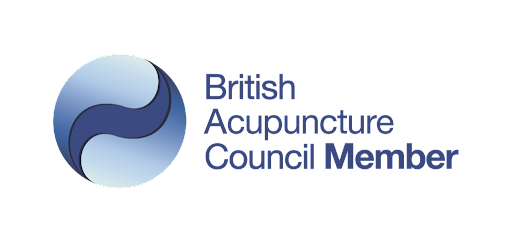 "I first came across acupuncture in the mid 80s when I was living and working in Hong Kong. Many of my friends were seeing acupuncturists for various conditions, it seemed that it was helping them all which sparked my interest. I eventually plucked up the courage I went along to see for myself. From the first session I felt something change within my body and once I had completed my first course of treatments my stomach condition had completely gone.  From then on I was completely hooked and knew I needed to study this amazing medicine as soon as I came back to the UK. Skip forward three decades and I am continuously amazed at the scope of Traditional Chinese Medicine in the modern world."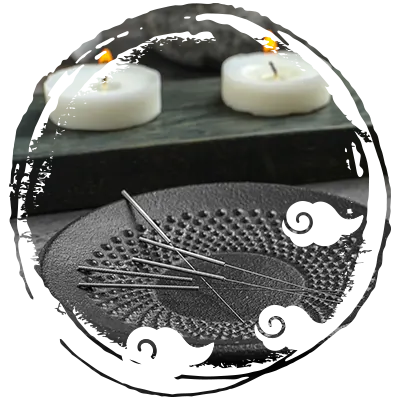 Acupuncture
Acupuncture is a treatment derived from ancient Chinese medicine. Fine needles are inserted in specific places on the body for therapeutic or preventative purposes.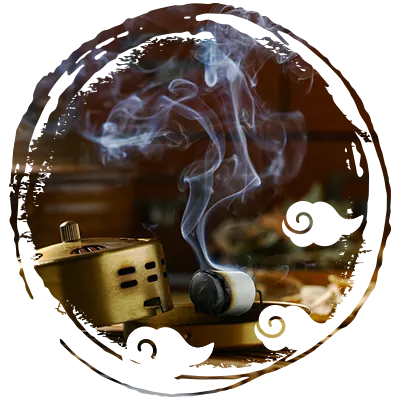 Moxibustion
Moxibustion is a form of heat therapy, expelling cold and promoting circulation in the muscles and meridians. It is also used to help turn a breach baby to head first around 34-36 weeks of pregnancy.
Cupping
Cupping is a therapy used in Traditional Chinese Medicine to treat pain, especially deep muscular pain and improve overall blood flow to the area. It can also be used to clear the lungs if they feel congested, especially in the treatment of children.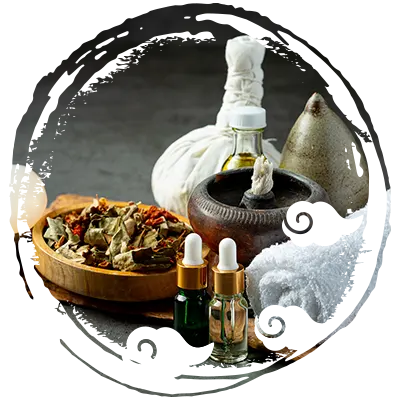 Massage
Massage used in conjunction with Acupuncture not only helps with the blood and lymph flow, it helps with relaxation and to destress the body.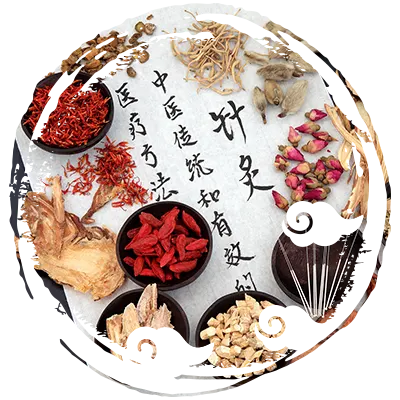 Chinese Herbal Medicine
Chinese Herbal Medicine has been used for over three thousand years in China. When combined with Acupuncture it can be very effective in treating various ailments. The herbal formulas are uniquely put together as a balanced medicine that can target imbalances in the body.
My studio
All my sessions are hosted at Keats Health Clinic in the heart of Enfield Town. You will be treated in a quiet, undisturbed room with total privacy and confidentiality.
Please take a look at our virtual tour of Keats Health Clinic below.